The Filth and the Fury (2000)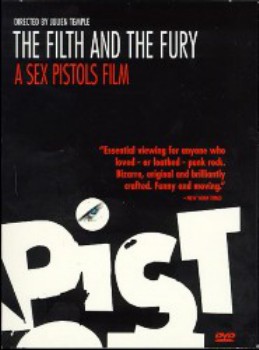 Användarbetyg:










Land: UK, 108 minuter
Språk: Engelska
Genre(s): Dokumentär, Biografi, Musik
Regissör: Julien Temple
Handling:
A documentary about the punk band The Sex Pistols. The film tries to lit some of the backgrounds of their way through the punk era while telling the story of the band from zero back to zero. Features lots of interviews and comments of folks who were involved.
Medverkande:

Medium: Okänd,
Plats: L 2 1
Utlånad: Nej
Format: Unknown