Det våras för rymden (1987)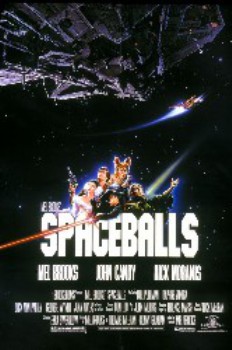 Användarbetyg:










Även känd som: Spaceballs (original title)
Land: USA, 96 minuter
Språk: Engelska
Genre(s): Äventyr, Komedi, Sci-Fi
Regissör: Mel Brooks
Handling:
King Roland of the planet Druidia is trying to marry his daughter Princess Vespa to Prince Valium, but Vespa is kidnapped by the evil race of the Spaceballs. The Spaceballs ask Roland a tremendous ransom: all the air of Druidia (you see, the air of Spaceball had serious pollution problems...). The King decides to offer a generous amount of money to a space rogue, Lone Starr, to persuade him to save Vespa. What follows is the parody of a _LOT_ of famous SF movies.
Medverkande:

Medium: BluRay disc,
Utlånad: Nej
Format: 1.85:1