Den stillsamme amerikanen (2002)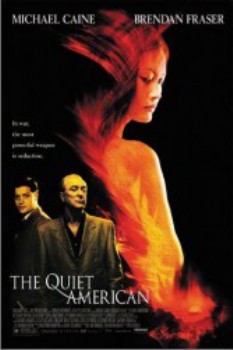 Användarbetyg:










Även känd som: The Quiet American (original title)
Land: Germany, 101 minuter
Språk: Engelska, Franska
Genre(s): Triller, Drama, Krig, Romantik, Mysterium
Regissör: Phillip Noyce
Handling:
Saigon, 1952, a beautiful, exotic, and mysterious city caught in the grips of the Vietnamese war of liberation from the French colonial powers. New arrival Alden Pyle, an idealistic American aid worker, befriends London Times correspondent Thomas Fowler. When Fowler introduces Pyle to his beautiful young Vietnamese mistress Phuong the three become swept up in a tempestuous love triangle that leads to a series of startling revelations and finally - murder. Nothing, and no one, is as it seems, in this adaptation of Graham Greene's classic and prophetic story of love, betrayal, murder and the origin of the American war in Vietnam.
Medverkande:

Medium: BluRay disc,
Utlånad: Nej
Format: 2.35:1