Morgan Pålsson - Världsreporter (2008)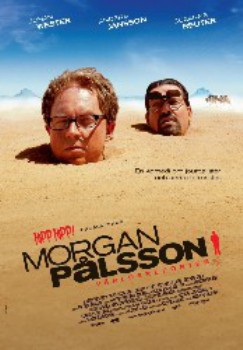 Användarbetyg:










Land: Sweden, 84 minuter
Språk: Engelska, Svenska, Norska
Genre(s): Komedi
Regissör: Fredrik Boklund
Handling:
This movie is the funniest movie i have seen in a long, long time. Icould not stop laughing. The jokes in this movie is AMAZING. YesAMAZING with big letters. The acting is okey. Not bad. Just okey. Butdon't care about the acting in this movie! This movie has so many otherbright sides so you don't even care about the acting. You just keeplaughing at Morgans funny quotes. I think that this movie will make abig success in Sweden. Perhaps in Norway and Dennmark to. Butespecially in Sweden. You will keep laughing all over the movie, and ican promise you that you wont be disappointed! I give this movie 9 outof 10. A little bit more speed in this movie and it would be a 10.
Medverkande:

Medium: Okänd,
Plats: L 1 1
Utlånad: Nej
Format: Unknown