Snowroller - Sällskapsresan II (1985)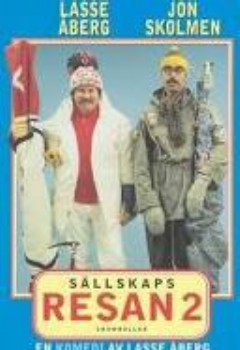 Användarbetyg:










Även känd som: Sällskapsresan II - Snowroller (English title)
Land: Sweden, 91 minuter
Språk: Engelska, Tyska, Franska, Svenska, Norska
Genre(s): Komedi
Regissör: Peter Hald
Handling:
Stig-Helmer takes another vacation with his Norwegian friend Ole. This time it's time for a skiing vacation in the Alps. Of course, Stig-Helmer has never learned downhill skiing, but he attends a ski school. And together they manage to charm two women also on vacation. The other Swedish tourists are a diverse group of people, including the choleric Mr. Jönsson and his family and two men trying to sell kick sleds.
Medverkande:

Medium: BluRay disc,
Utlånad: Nej
Format: Unknown