Gagarin. Pervyy v kosmose (2013)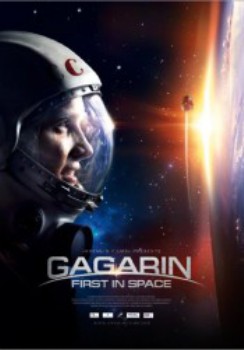 Användarbetyg:










7.0/10
Land: Russia, 108 minuter
Språk: Ryska
Genre(s): Drama, Historia, Biografi
Regissör: Pavel Parkhomenko
Handling:
GAGARIN: FIRST IN SPACE, is a feature film featuring amazing SFX, that celebrates the bravery and achievements of Yuri Gagarin - the first man in space. On April 12, 1961, Soviet cosmonaut Gagarin blasted off in a Vostok rocket and he orbited Earth for 108 minutes. He was the cosmonaut who was selected from over three thousand fighter pilots throughout the Soviet Union. Once chosen Gagarin is fast tracked to train for the unknown and the trip of a life time!
Medverkande:

Medium: BluRay disc,
Utlånad: Nej
Format: 2.35:1