Mission: Impossible (1996)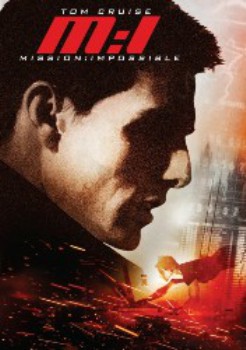 Användarbetyg:










Land: USA, 110 minuter
Språk: Engelska, Franska, Tjeckiska
Genre(s): Action, Äventyr, Triller
Regissör: Brian De Palma
Handling:
Based on the hit T.V. series. Jim Phelps was sent to Prague for a mission to prevent the theft of classified material. His wife Claire and his trusted partner Ethan Hunt were members of Phelps' team. Unfortunately, something went horribly wrong and the mission failed, leaving Ethan Hunt the lone survivor. After he reported the failed mission, Kettridge the head if the agency suspects Ethan of being the culprit for the failed mission. Now, Ethan uses unorthodox methods (Which includes the aid of an arms dealer going by the name "Max") to try to find who set him up and to clear his name.
Medverkande:

Medium: Okänd,
Plats: L 1 2
Utlånad: Nej
Format: Unknown