Bind mig, älska mig! (1990)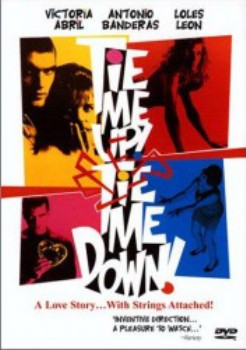 Användarbetyg:










Även känd som: Átame! (original title)
Land: Spain, 111 minuter
Språk: Spanska
Genre(s): Komedi, Brott, Drama, Romantik
Regissör: Pedro Almodóvar
Handling:
Ricky is released from a mental hospital, and knows exactly what he wants to do. He hunts down Marina, a porn film star he once had sex with, and tries to convince her to be his wife. She is a bit reluctant, so he ties her up. Will this approach endear him to her?
Medverkande:

Medium: Okänd,
Plats: L 1 2
Utlånad: Nej
Format: Unknown